SpreuStroh (Chaff and Straw)
Development of a processing technology for chaff straw within the scope of the joint project Technical and Technological Development of an Innovative Value Chain Chaff&Straw of kluge GmbH.
Starting point & objective
The starting point for the cooperation project between the company kluge GmbH from Königswartha and the University of Applied Sciences Zittau/Görlitz was the observation that, on the one hand, new possibilities for the utilization of agricultural residual biomasses are being intensively sought worldwide and, on the other hand, even in modern harvesting processes, the biomass chaff, which is of high quality in all respects, is still distributed unused back into the harvesting areas due to a lack of efficient harvesting and transport technologies.
On the basis of an innovative harvesting process, which realizes the recovery of the grain kernel unpurified in a mixture with chaff and chopped straw in one pass of the harvesting machine, the project was therefore developed to realize a complete value chain for the novel biomass mixture Chaff&Straw, from the special harvesting technology to new transport, handling and storage technologies to the specifically processed harvested product, also for large industrial needs. This is because chaff alone would be available throughout Germany in quantities of around 10 million tons.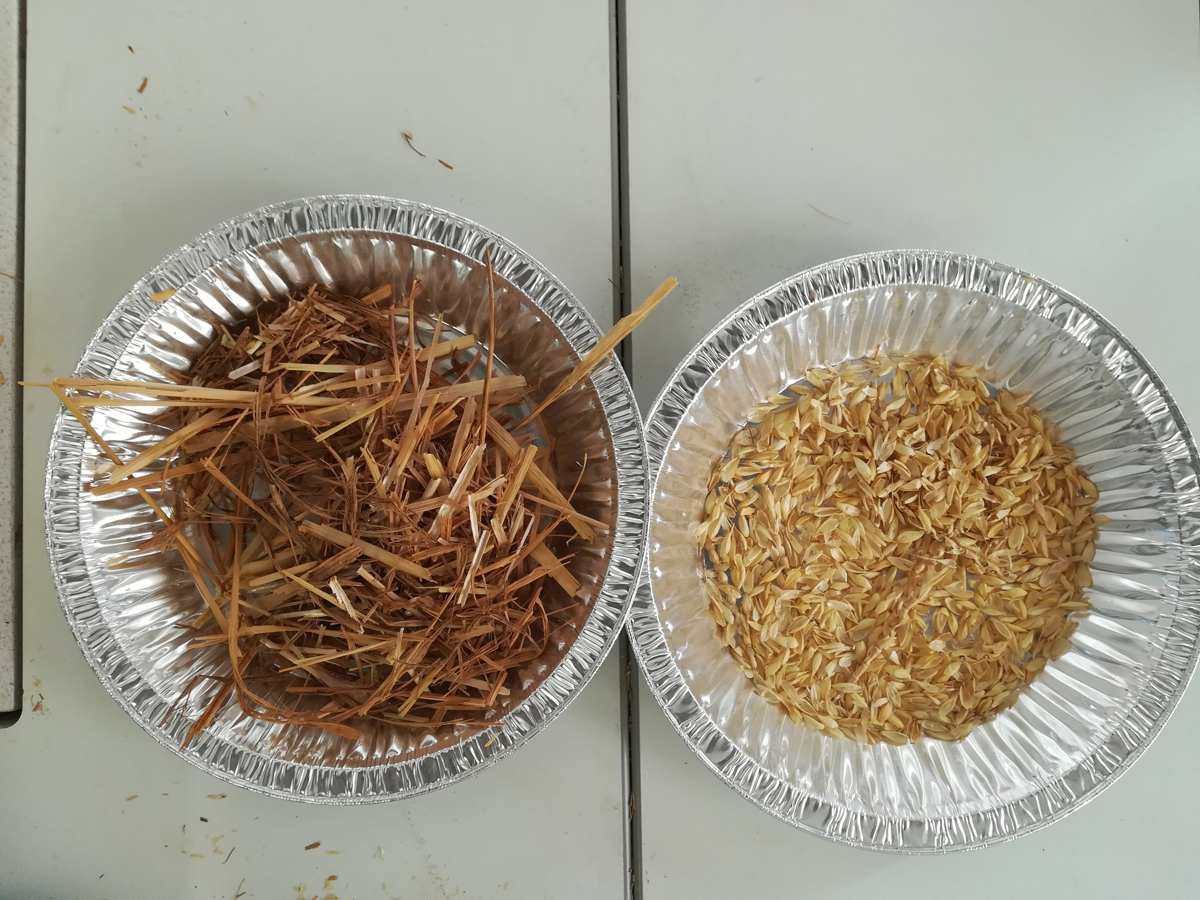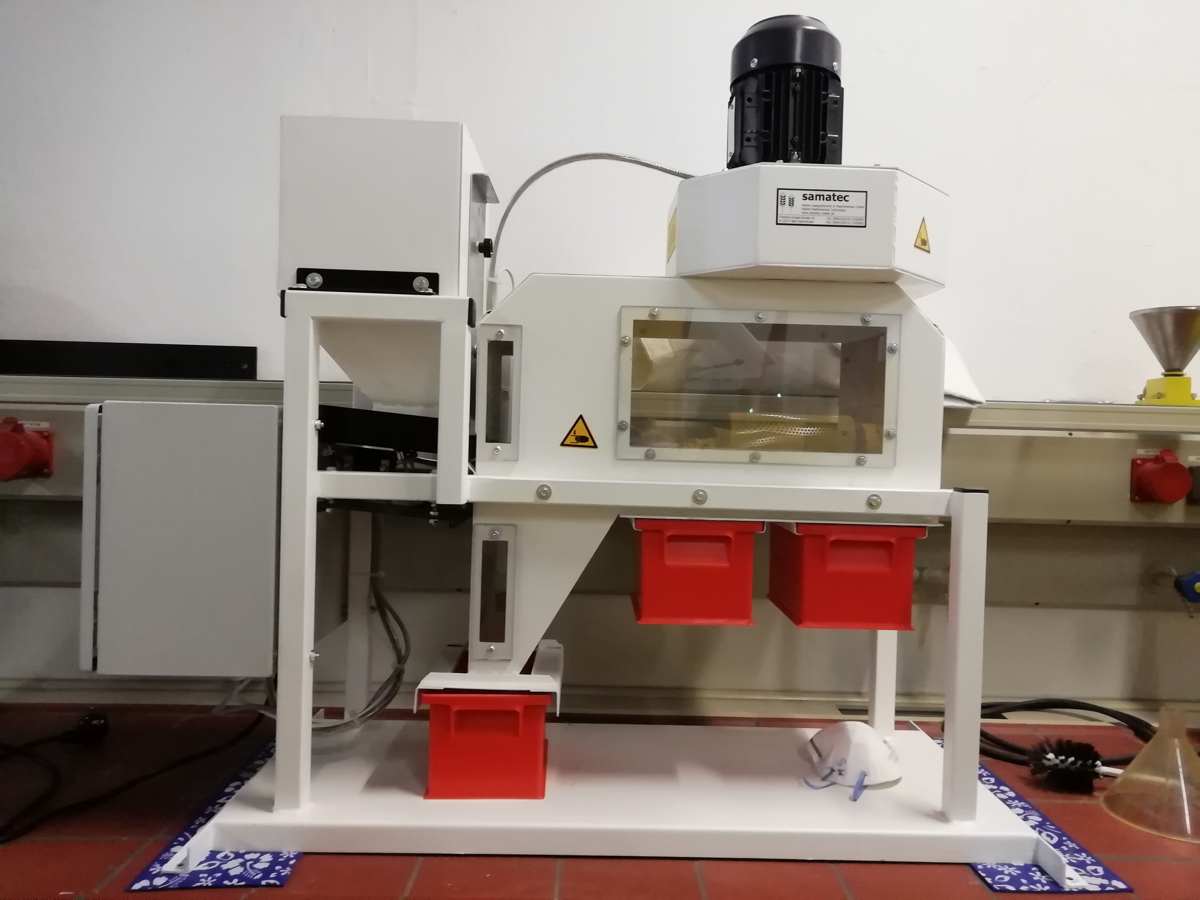 The farmers involved in this process should thus be enabled to achieve new yield opportunities in largely self-support along the entire value chain, to become equal partners of new industrial markets and, in addition to protecting their own production area soil, to make significantly improved contributions to the protection of the environment.
At the Institute for Process Development, Peat and Natural Products Research at the Zittau/Görlitz University of Applied Sciences, the possibilities of central processing of the product Chaff Straw recovered by the harvester are being demonstrated within the scope of this project. During the research work different application possibilities for SpreuStroh have to be considered and application-oriented processing technologies have to be made available in a modular process chain. The focus is on the one hand on the comprehensive characterization of the starting material chaff straw and the resulting possibilities for processing the material. On the other hand, processes of the classical mechanical process engineering (crushing, sorting, classifying) are selected and tested in order to process chaff straw in such a way that it becomes possible to make this novel product available for special fields of application.
The project is funded by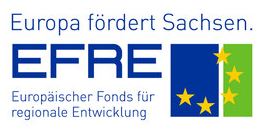 keyboard_arrow_up